As part of the Tourism Month celebration, members of the Sangguniang Panlalawigan went on a familiarization tour dubbed the "Gateway to a Great Getaway," the tourism circuit established as a marketing strategy to invite tourists to visit the municipality of Sta. Fe, on August 17, 2023.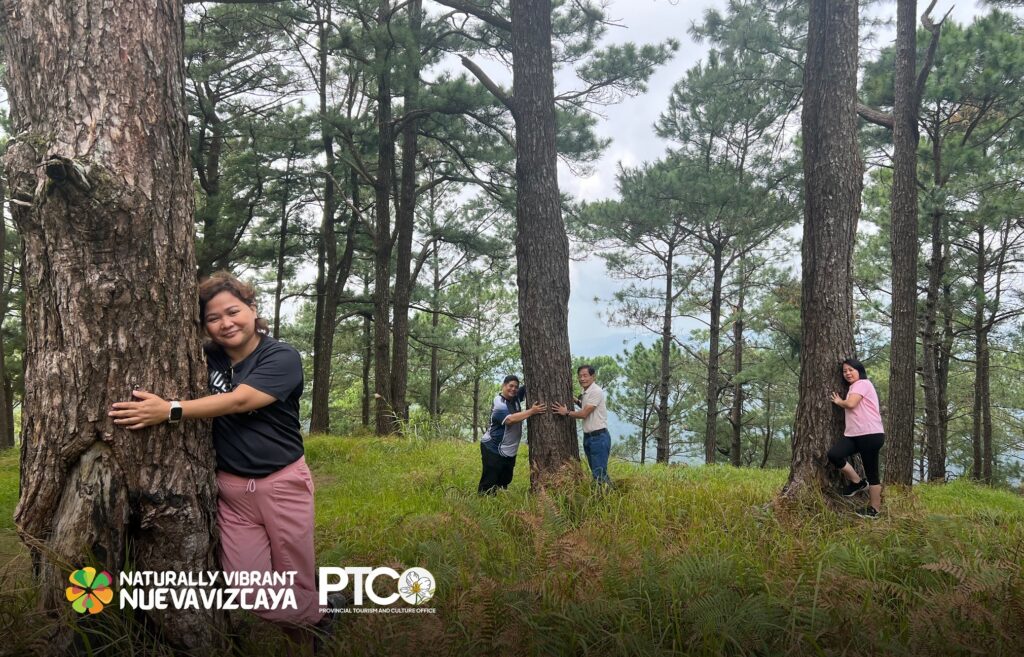 According to Acting Provincial Tourism and Culture Officer (PTCO) Marichelle O. Costales, the primary objective of the familiarization tour is to offer participants a firsthand encounter with the unique advantages that a specific tourism destination can offer to its visitors. 
It should feature destinations and activities based on the traveler's preferences a place can offer, including but not limited to culinary, history, nature, wellness, and farm tourism.
 These circuits are developed in coordination with the Local Government Units (LGUs) and its tourism stakeholders and shall undergo a tourism product cycle process from inspection, planning, product development, stakeholder consultation among others and audited by the PTCO and Department of Tourism (DOT).
Before commencing the activity, DOT-certified and well-trained eco-guides were assigned to each group of officials, providing them with a comprehensive orientation and an overview of the day's itinerary.
The initial destination is a 1.3-kilometer trek to the breathtaking Imugan Waterfalls. Despite the invigorating cold water, the group relished the view of the area and the lush flora enveloping the area.
The group proceeded to Barangay Sta. Rosa, embarking on a nature walk within the vast Pine Forest where participants had the opportunity to engage in tree hugging and immerse themselves in the therapeutic practice of forest bathing.
In the afternoon, the group ventured to Kiyang Di Duntog for an eco-hike, where they were rewarded with a captivating view of the Dar-awan Hill and Villaverde Trail.
After a tiring hike, the group made their way to the Japanese Shrine, where they witnessed a 360-degree panorama of Barangay Malico. During this visit, one of the tour guides also provided a concise historical account of the area's significance during World War II and the Battle of Salacsac Pass.
Finally, the group paid a visit to the skilled weavers of Barangay Imugan, engaging in an interactive session where they showcased their craftsmanship through both the loom and backstrap techniques for creating their products. Moreover, participants were also provided with the opportunity to purchase some of these finely crafted items.
Members who attended the activity include Board Member Patricio F. Dumlao Jr., Board Member Elma P. Lejao, Board Member Eunice G. Gambol, Board Member Pablo P. Kindot, Board Member Florante S. Gerdan and Board Member Samuel G. Balinhawang. They also extended their support to the Municipal Government and invited Vizcayanos to visit and experience Sta. Fe. /cqc/
For more PGNV updates, visit: https://www.facebook.com/vizcayareporter