DOT Accredited Tourism Entities Operating in the Province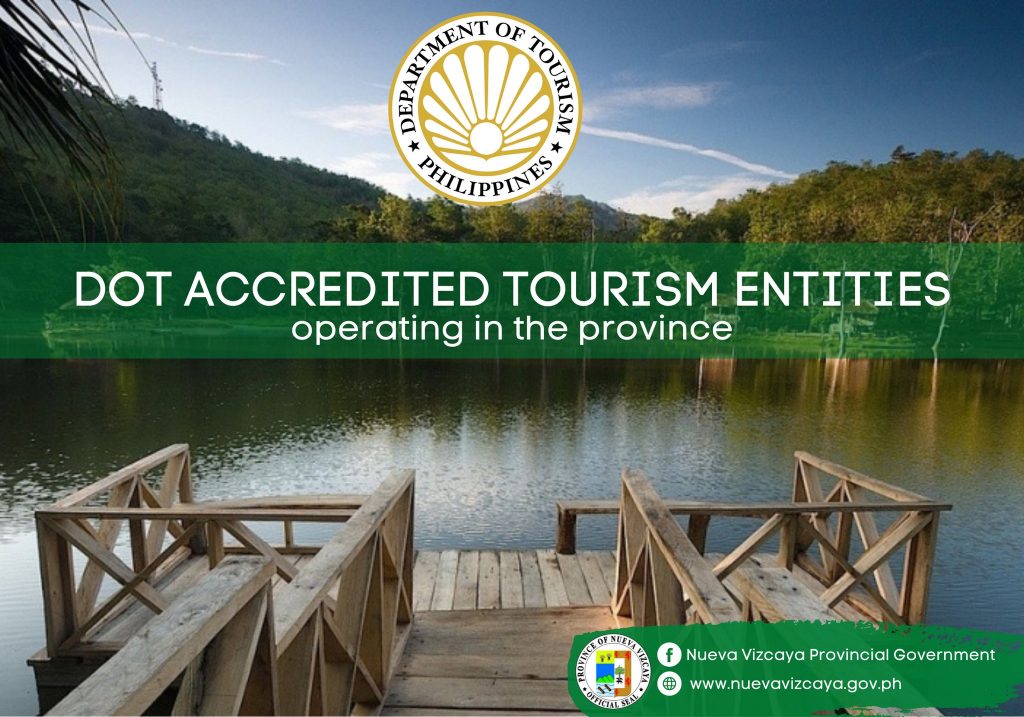 Creative Feature Writing Contest
Every third week of September, the Province of Nueva Vizcaya joins the rest of the country in the celebration of the National Tourism Week. A month long-celebration is prepared in support to its objective which aims to raise awareness and tourism appreciation among tourism stakeholders, promoting tourism advocacy programs and institutionalization of the celebration.
Due to COVID-19 pandemic which affect the Tourism industry, a simpler celebration is scheduled that focuses mainly on the promotion of local sites/tours and food in Nueva Vizcaya in the form of contest.
The celebration this year is in partnership with the Nueva Vizcaya Hotel, Restaurant and Resort Association (NVHRRA), Nueva Vizcaya Travel Agencies and Tour Operators Association (NVTOA), and Provincial Tourism Council (PTC).
The Creative Feature Writing Contest of the Tourism Division is one of the activities during the 2020 Provincial Tourism Month Celebration.
The Provincial Human Resource Management Office (PHRMO) headed by Dr. Ma. Carla Lucia M. Torralba spearheaded a year-end assessment for
Read More »
In the bustling Capitol of Nueva Vizcaya, a unique sight greets tourists and locals alike. Amid the modernity, a carabao-drawn
Read More »
On December 5, 2023, the "Doktor ti Umili" scholars gathered at the Ituy Function Room, Provincial Capitol for an important
Read More »
Municipality of Alfonso Castañeda
Municipality of Dupax del Norte
Municipality of Dupax del Sur