The Provincial Disaster Risk Reduction and Management Council (PDRRMC), chaired by Governor Atty. Jose V. Gambito recommended declaring a state of calamity as the African Swine Fever (ASF) continues to spread across the province, affecting hog populations and devastating the local swine industry.
Governor Gambito underscored the urgent need for a comprehensive and collaborative approach to curb the spread of ASF within the province. While he is committed to providing support to impacted hog raisers, the Governor acknowledged the financial limitations of the provincial government, urging a strategy and community-focused approach.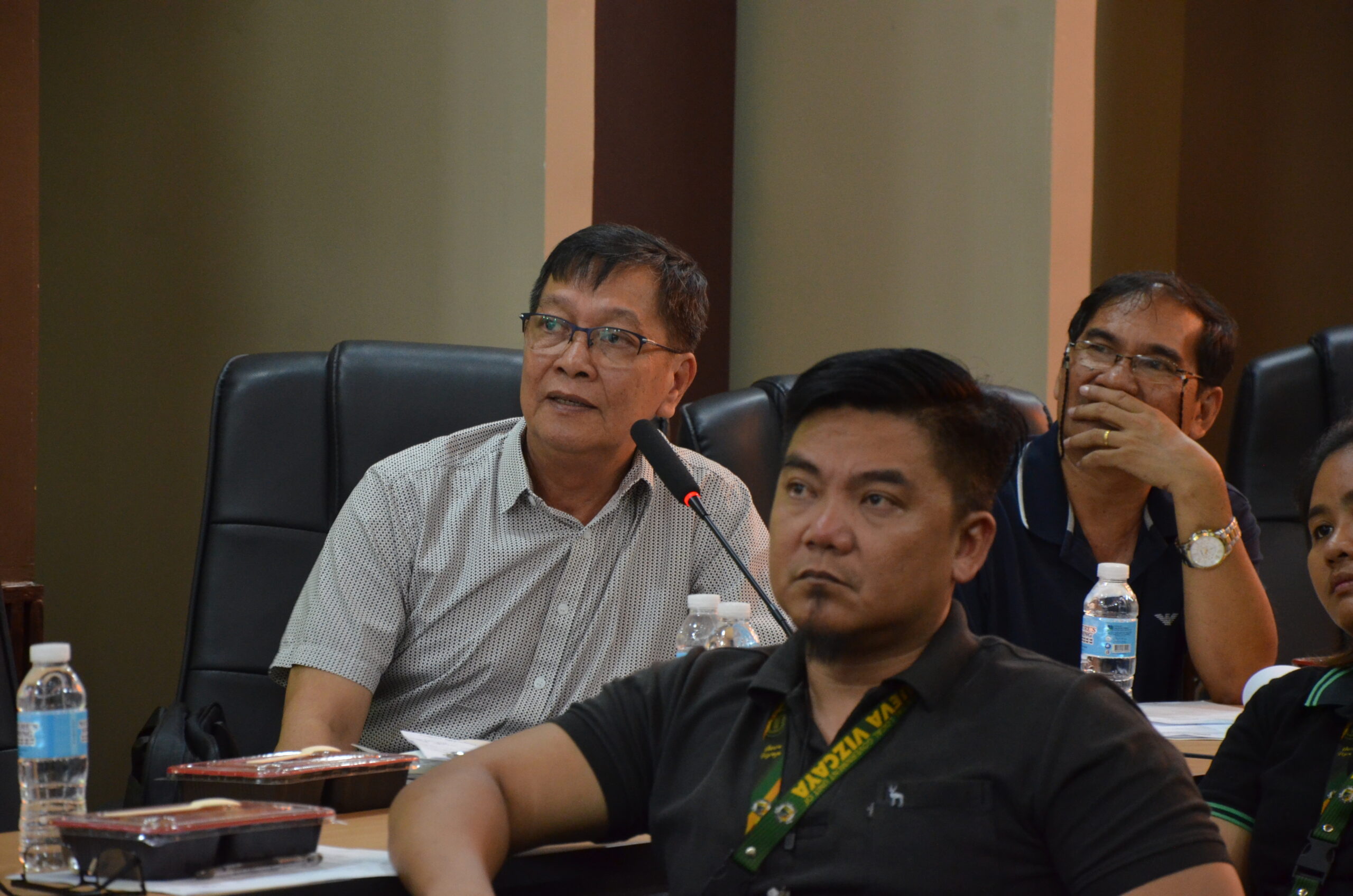 He explained that the responsibility of containment extends beyond the PVSO. It necessitates a coordinated effort involving the entire community, the public sector, stakeholders, and government entities.
Drawing lessons from the COVID-19 pandemic, Acting PDRRM Officer King Webster B. Balaw-ing also stressed that effective containment of ASF relies on early detection. Without reported or identified cases, containing the disease becomes a challenge.
Provincial Veterinary Services (PVS) officer, Dr. Christopher G. Seraspi, the rapid increase in ASF cases can be attributed to various sources of infection, including backyard slaughtering of pigs, biosecurity breaches, delayed reporting, contaminated veterinary products, and swill feeding.
Dr. Seraspi also mentioned that while ASF poses no threat to humans. At present, there are no identified treatments or vaccines available.
In response to this alarming situation, the PVSO is intensifying disposal and thorough disinfection procedures to prevent the spread of the disease.
The Provincial Government of Nueva Vizcaya (PGNV) is also extending financial assistance ranging from P1,500 to P2,500 per head of culled hogs to alleviate the economic impact on the hog owners.
The ASF has affected the municipalities of Kayapa, Bambang, Quezon, Dupax Del Norte, Bayombong, Kayapa, Kasibu, Diadi and Bagabag and 32 barangays within the province.
The call for a state of calamity is seen as a crucial step in effectively mobilizing resources and coordinating efforts to combat the ASF crisis, such as the reactivation of the Bantay ASF task force in municipalities and barangays and expediting the implementation of stringent measures to contain the ASF outbreak and support affected communities. /cqc/
For more PGNV updates, https://www.facebook.com/vizcayareporter/posts/pfbid0ecvSEm8Tf8sSWeZi3UtEAdTyh49huWAdPtqeTFbMumbVvuiGUu3HCmFUmkBhG2kzl