In a bid to ensure the well-being of its workforce, the Provincial Government of Nueva Vizcaya (PGNV) led by Governor Atty. Jose V. Gambito unveiled a comprehensive health services program that will benefit employees of the provincial government as well as national government agencies housed in the provincial capitol.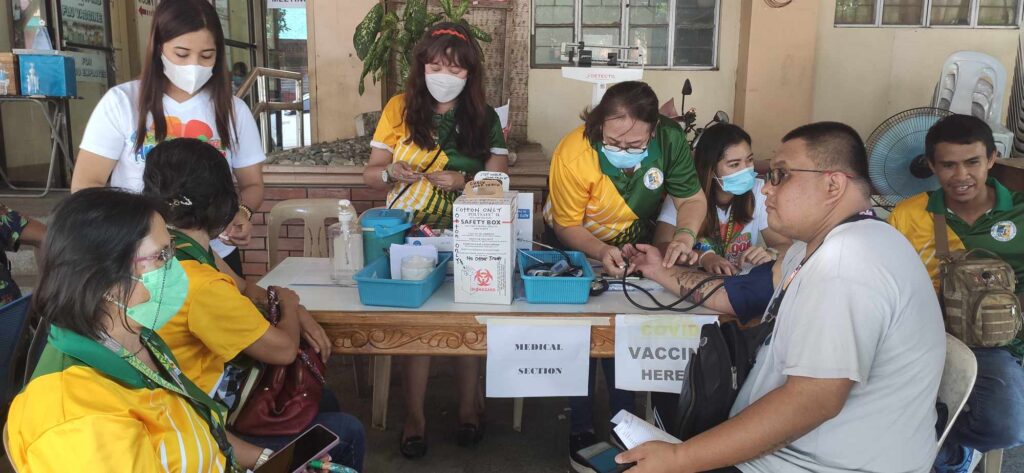 "Our employees are our most valuable assets, and we recognize that a healthy workforce is essential for the efficient functioning of the government in providing services to our constituents," Governor Gambito said during one of the breakfast meetings held at the Executive building, Provincial Capitol on October 2, 2023.
The program aims to create a comprehensive employee database for identifying existing health conditions and potential health risks. It also includes providing immediate medical attention and support to those with chronic diseases, ensuring their continued effective contributions to their functions, and focusing on disease prevention through vaccinations, regular checkups, and health education.
Furthermore, the database will also facilitate the identification of potential blood donors in cases where hospitals face a shortage of donors from partner agencies and other medical facilities.
In a recent interview, Provincial Integrated Health Officer (PIHO) head, Dr. Anthony F. Cortez, said that the PIHO has already initiated the administration of free flu and anti-pneumonia vaccines to all employees. Aside from that, basic laboratory services such as complete blood chemistry, chest x-rays, urinalysis, and electrocardiograms (ECG), are being proposed for implementation as part of the comprehensive health services program, added Cortez.
He also emphasized that this initiative will not hinder the delivery of health services such as medical and dental checkups, provision of vaccines and laboratories for the regular clients of the PIHO. In fact, this will signify support to Rural Health Units (RHUs), without implying duplication of functions.
Dr. Cortez is also looking into a partnership with the Nueva Vizcaya Provincial Employees Association (NVPEA) to support their healthy lifestyle program and devise a mutually beneficial financial arrangement for the program. /cqc/
For more PGNV updates, https://www.facebook.com/vizcayareporter