The Provincial Disaster Risk Reduction and Management Office (PDRRMO), headed by Acting PDRRM Officer King Webster B. Balaw-ing, led the Pre-Disaster Risk Assessment (PDRA) meeting on October 2, 2023, in preparation for Typhoon Jenny at the Paniqui Hall, Executive Building, Capitol, Bayombong.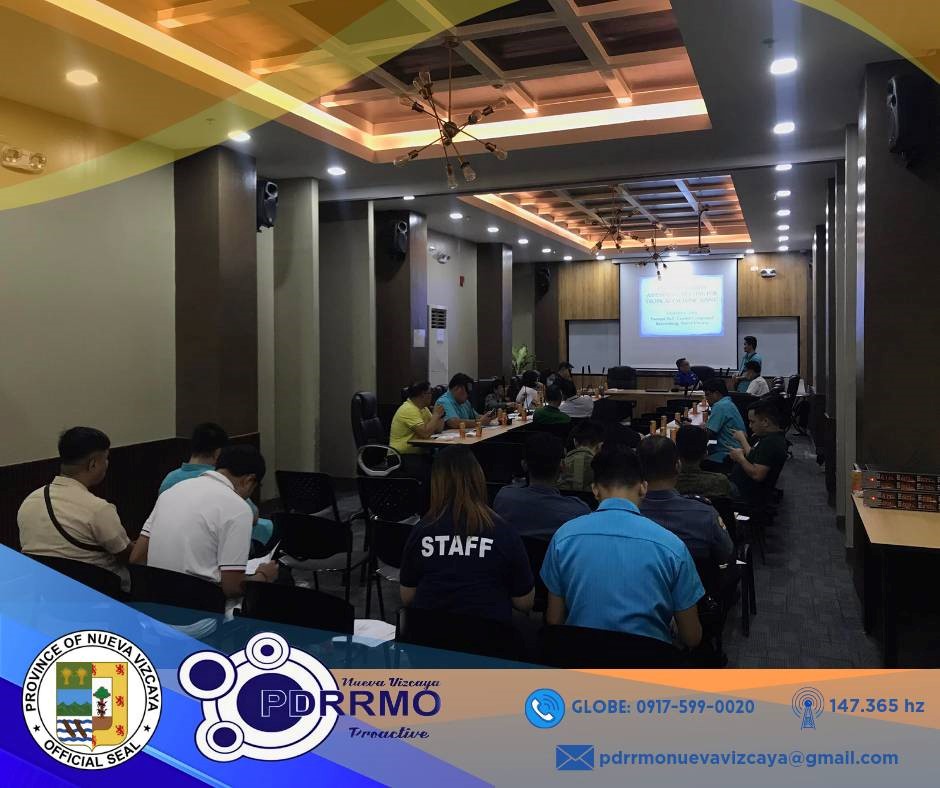 According to Balaw-ing, the provinces of Isabela, Quirino, and Nueva Vizcaya have been elevated to an "Orange Alert" status, also known as "Bravo Protocol," as determined by the PDRA assessment carried out by the National Disaster Risk Reduction and Management Council (NDRRMC).
In response, Governor Atty. Jose V. Gambito signed two memorandum orders to ensure that the province is prepared and equipped to handle the effects of the typhoon, prevent casualties, and minimize the damage to the province.
"As we brace ourselves for Typhoon Jenny, I assure each and everyone that everyone's safety and welfare is our utmost concern. We are taking proactive steps in collaboration with our partner agencies and organizations to mitigate the potential risks this typhoon may pose," said Governor Gambito.
While under the "Orange Alert" status, the PDRRMC is required to initiate proactive measures such as preemptive evacuations in flood-prone zones, augmentation and prepositioning of goods and resources, activating response clusters, and activation of the Emergency Operation Center (EOC).
Balaw-ing reported that the LGUs have sufficient prepositioned relief goods, and the Provincial Social Welfare and Development Office (PSWDO) stands prepared to provide additional goods in municipalities that may be affected.
It was also reported that personnel and partner rescue teams are on standby to respond to emergency situations. Ambulances, fire trucks, heavy equipment, rescue vehicles, and boats have been strategically pre-positioned in the 15 municipalities, particularly in landslide and flood-prone areas.
According to the latest weather update, Typhoon Jenny has slightly weakened as it slows down its northwestward movement over the Philippine Sea. The center of the typhoon is currently estimated to be 330 kilometers east of Basco, Batanes, boasting maximum sustained winds near the center at 155 kilometers per hour and gustiness reaching up to 190 kilometers per hour. /cqc/
For PGNV updates, visit https://www.facebook.com/photo/?fbid=308294011940922&set=a.138970878873237