Former Governor Ruth R. Padilla addressed the attendees of the 5th Kalanguya Congress with a powerful message, "Wherever you are, whatever region you come from, the culture of Kalanguya is one. Continue to be united, to love and preserve your culture, and to be proud that you are a Kalanguya."
The congress, held at Capintalan Elementary School Gymnasium on October 20-21, 2023, saw the participation of around 800 attendees. These attendees, all belonging to the Kalanguya Indigenous Cultural community, came from the provinces of Nueva Vizcaya, Nueva Ecija, Pangasinan, Benguet, and Ifugao.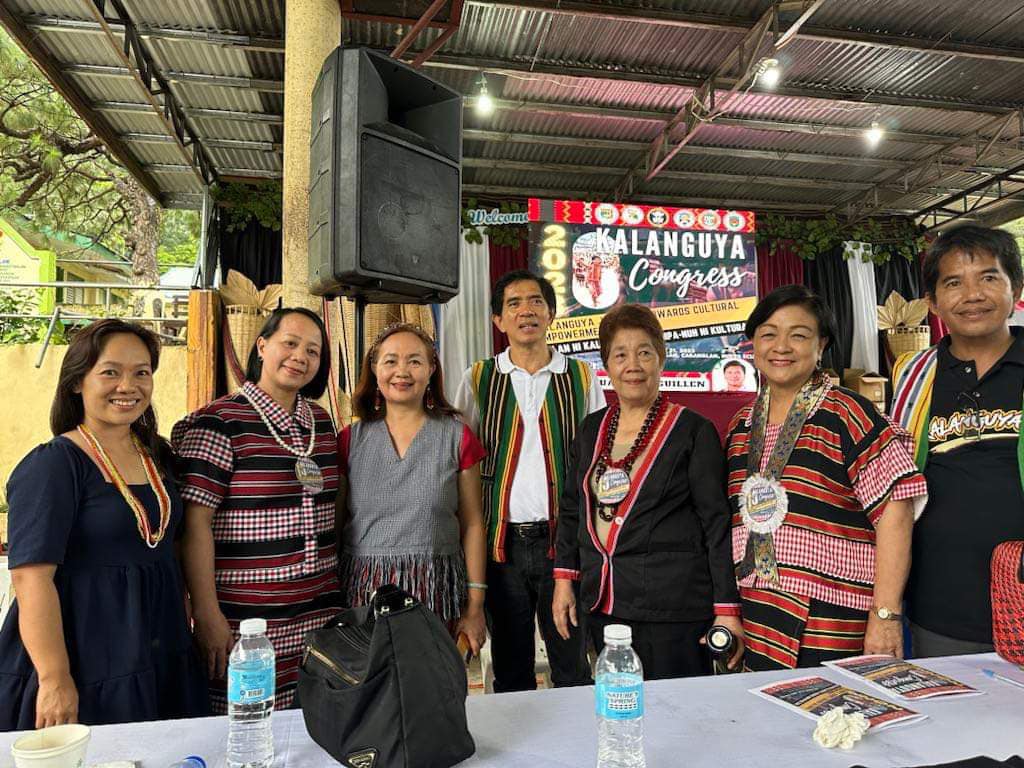 The theme of the two-day congress was "Kalanguya Journey towards cultural empowerment". In her speech, Mrs. Padilla recalled her tenure as the Governor of Nueva Vizcaya, during which she supported the Indigenous Peoples through her 13-point agenda, PRAYERS N FAITH. One of the initiatives she institutionalized was the IP Summer Workshop, a collaboration with the Department of Education (DepEd) and the National Commission on Indigenous Peoples (NCIP).
The IP Summer Workshop was designed to ensure the transfer of cultural knowledge, practices, and traditions from one generation to another. The program allowed IP elders to teach the younger generation about their respective cultural practices and traditions.
Due to the sustained conduct of this workshop, Mrs. Padilla observed a significant shift – younger IPs were now performing their cultural presentations during cultural occasions and programs in Nueva Vizcaya, a departure from previous years where only elder IPs performed them.
"Our rich culture and tradition is our identity that should be passed on. We should be proud of our cultural identity," Padilla emphasized.
The initiative continued under the administration of her late husband, Gov. Carlos M. Padilla. He was renowned for his commitment to preserving the culture and traditions of indigenous peoples, whom he affectionately termed as Important People (IP). Additionally, during his tenure as Congressman of Nueva Vizcaya, he made significant contributions as one of the authors of the Indigenous Peoples Rights Act (IPRA) Law.
The event was graced by the presence of notable figures including the NCIP commissioners from Region 1, Gaspar Cayat, Region 2's Simplicia Hagada, and Region 3's Atty Rolex Valenciano. The Guest of Honor was the esteemed NIA administrator, Engr Eduardo G. Guillen. The gathering also saw participation from Provincial Board Members of Nueva Vizcaya, namely Elma Pinao an Lejao, Delbert Tidang, Pablo Kindot, and Samuel Balinhawang. Despite his absence, Gov Atty Jose V Gambito showcased his support for the Kalanguya Congress by facilitating logistical provisions for the Nueva Vizcaya delegation.
The congress served as a platform for in-depth discussions on various significant issues. These included the introduction and acceptance of the traditional Kalanguya attire for both men and women, and the proposal for the establishment of a dedicated Kalanguya Development Center in each province. Additionally, a critical dialogue on food security was conducted in collaboration with the National Irrigation Administration, reflecting the community's commitment to sustainable development.
The Kalanguya, a proud indigenous group from Northern Philippines, represents a thriving population of approximately 70,000 individuals. Bound together by their shared journey towards cultural empowerment, they are a testament to the rich tapestry of Austronesian ethnic groups. While they are most prominently associated with the Cordillera Administrative Region, the Kalanguya's cultural footprint extends across a diverse area, encompassing regions such as Nueva Vizcaya, Nueva Ecija, and Pangasinan. /rmi
For more PGNV updates, visit https://www.facebook.com/vizcayareporter