The municipality of Ambaguio secured a place among the nation's top fifteen finalists in the Tourism Champions Challenge (TCC), a competition organized by the Department of Tourism (DOT) that celebrates the commitment of Local Government Units (LGUs) in advancing tourism development and making the most of their unique local assets.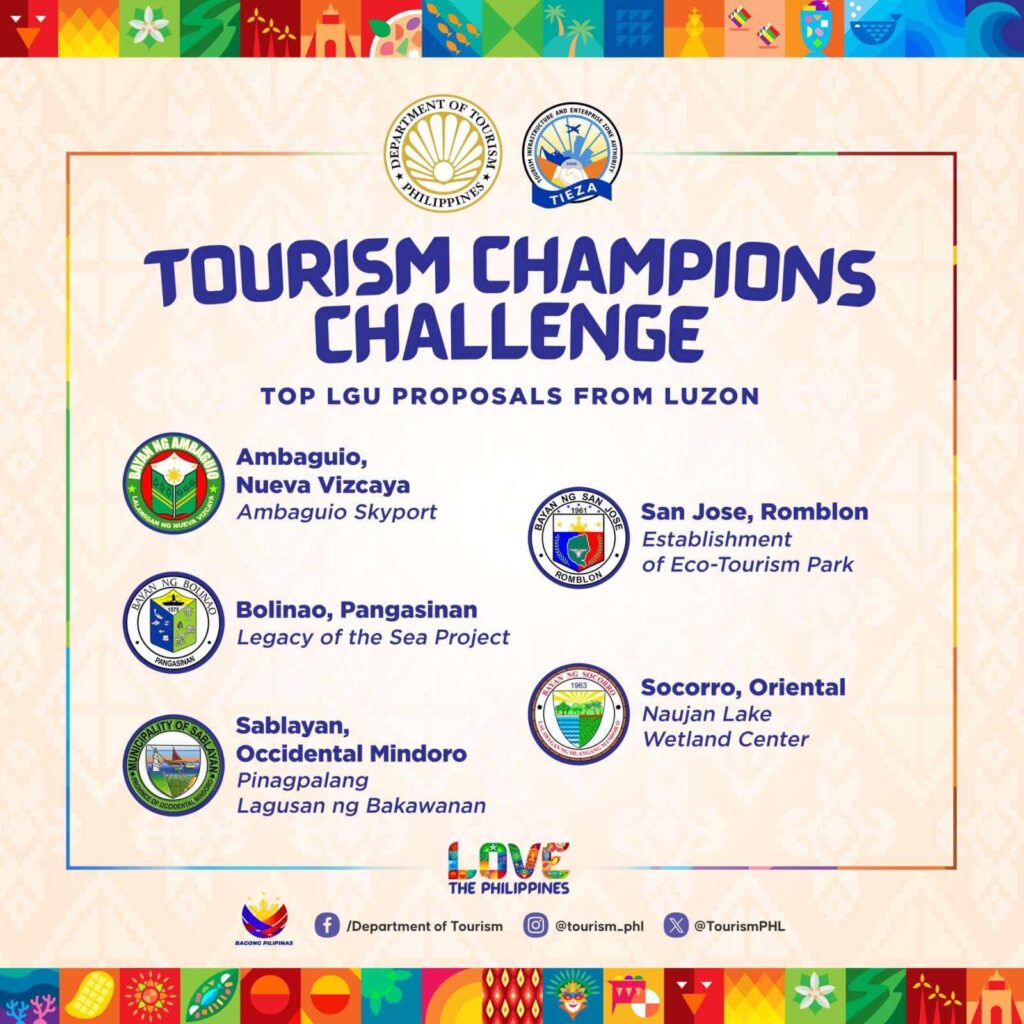 Through the support of the Tourism Infrastructure and Enterprise Zone Authority (TIEZA), the TCC aims to create exceptional tourism projects that enhance local competencies, elevating the Philippine travel experience on the global tourism stage.
Emphasizing the necessity of fostering inclusivity and global competitiveness within the tourism industry, DOT Secretary Christina Garcia-Frasco underscored the importance of collaboration between the national government and LGUs, which is essential for leveraging community transformation towards achieving excellence in tourism.
Governor Atty. Jose V. Gambito commended Ambaguio's accomplishment and pledged his support for its forthcoming initiatives, as he firmly believes that fostering collaboration in nurturing the tourism sector is an essential element in driving economic growth.
"This recognition serves as a stepping stone towards even greater achievements, encouraging unity and support," said Governor Gambito.
Ambaguio Tourism Officer Designate Nuepe Manuel Jr. is proposing the establishment of the Ambaguio Skyport, which would be the inaugural domestic paragliding "airport terminal" in the Philippines.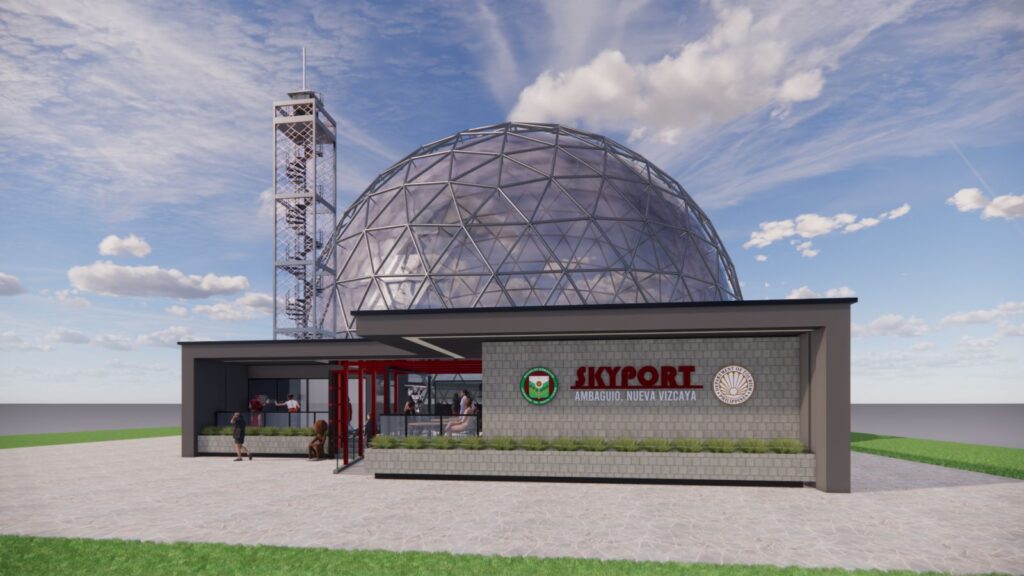 The skyport represents a pioneering and environmentally sustainable initiative that has the potential to transform the air sports tourism sector in the country. Modeled after the operations of a commercial airport, the Ambaguio Skyport comprises a compact central terminal structure. This terminal will function as the entry point for pilots, tandem passengers, and guests, providing a structured and secure paragliding adventure and ensuring a fun and systematic experience, said Manuel.
The TCC attracted an overwhelming response, with nearly a hundred submissions pouring in from LGUs across Luzon, Visayas, and Mindanao, which underwent a rigorous evaluation process facilitated by the DOT Regional Offices and the TCC Committee, ensuring fairness and impartiality.
From the shortlisted 15 LGUs, comprising five each from Luzon, Visayas, and Mindanao, the proposals will be ranked based on their relevance and potential contributions to the tourism industry.
The LGU that secures the top position will be awarded P20 million worth of tourism projects, followed by P15 million for the second-place LGU, P10 million for the third, and P8 million and P7 million for the fourth and fifth places, respectively, totaling P180 million.
They will also participate in capacity-building activities designed to enhance their capabilities in project development and management, aiming to enrich local communities and contribute significantly to the national economy. /cqc/
(Photos from Ambaguio Tourism Office and DOT FB Page)
For more PGNV updates, visit https://www.facebook.com/vizcayareporter/posts/pfbid032wHeUG9C3vL3uxVdrCS6q1Qw3kG53KxjUPB68ApAMswMsFY19Wo2kbvDpf3ASf1Tl