The Provincial Government, under the leadership of Gov. Jose V. Gambito, recently disbursed honorariums to 100 student beneficiaries of the Special Program for the Employment of Students (SPES). The SPES program, a joint initiative between the Provincial Government and the Department of Labor and Employment (DOLE) – Nueva Vizcaya Field Office, aims to provide employment opportunities for students in need.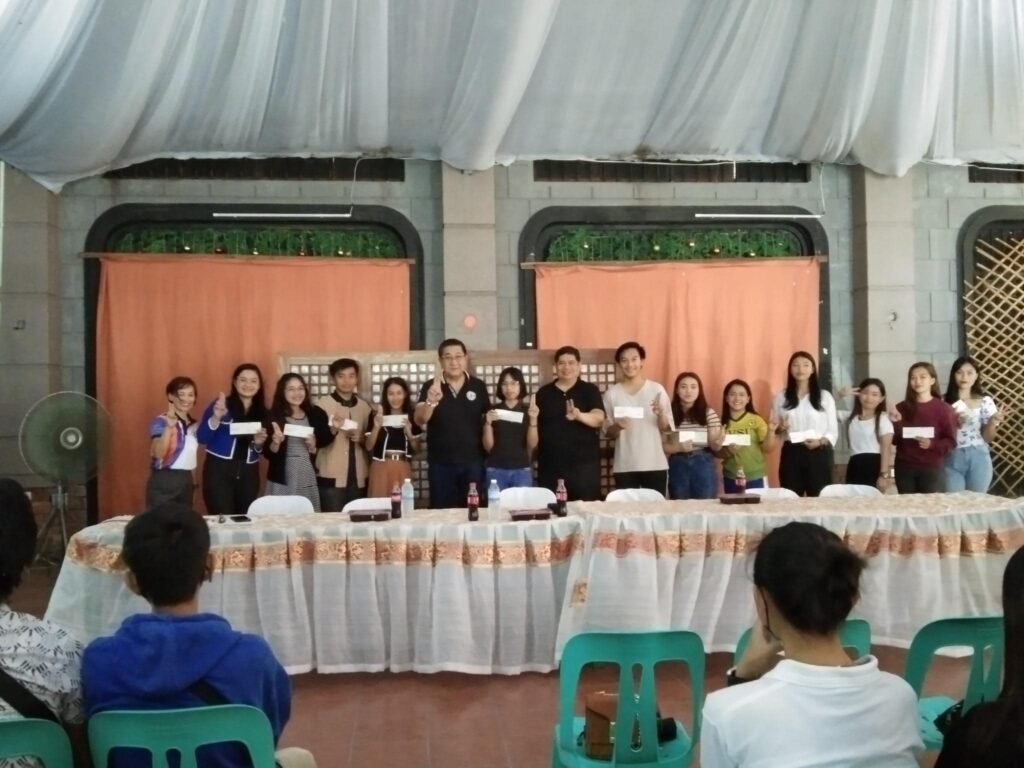 The 100 beneficiaries received a total compensation of ₱6,000 as an honorarium for their 20 days of service rendered to the provincial government. This amount represents the 60% provincial government counterpart in the implementation of the SPES program, with the remaining 40% being shouldered by the DOLE.
In addition to the SPES beneficiaries, 31 students also received ₱10,400 as beneficiaries of the Provincial Government's localized student employment program, known as the Youth Employment Bridging Program (PGYEBP). Ms. Dolly Rose Minas, the Officer-in-Charge of the Public Employment Service Division (PESD), stated that college student beneficiaries were assigned to various offices aligned with their current courses, while high school students worked as sweepers, assisting the utility workers in maintaining cleanliness at the provincial capitol premises.
During his speech, Gov. Gambito expressed his commitment to continue allocating funds for these programs. He also emphasized the importance of education and encouraged the student beneficiaries to prioritize their studies.
"Gaining a degree is incredibly a smart move because it provides you with a better chance for a brighter future. It also gives you an edge since it allows you to be more competitive in filling job requirements", said Gov. Gambito.
One of the beneficiaries, Julius Caesar B. Valdez, who has been a SPES beneficiary for five years, expressed his gratitude for the program. Valdez credited the SPES program for helping him complete his bachelor's degree in education, which he recently graduated from this school year. He also extended his appreciation to Gov. Gambito for his dedication to empowering the youth and fostering community growth.
Also in attendance during the pay out were Board Member Patricio F. Dumlao Jr who is the chairperson of the Committee on Education in the Sanggunian Panlalawigan and Ms. Marietta V. Calpo,SPES focal person of DOLE Nueva Vizcaya.
According to data from the PESD office, since 2019, numerous students have successfully completed their bachelor's degrees through the assistance of these employment programs. Many of these graduates have secured employment not only within the provincial government but also in national government agencies and private companies.
The SPES and PGYEBP programs continue to serve as vital platforms for students, providing them with valuable work experience, financial support, and opportunities for future career development.
With the unwavering support of Gov. Gambito and the collaboration between the Provincial Government and DOLE, these programs are poised to make a lasting impact on the lives of students in the province. /rmi/
For more PGNV updates, visit: https://www.facebook.com/vizcayareporter/posts/pfbid0WydTJCE8mjhgRNACLSTC8ryYAkehhbULygDejvGwLnVvBQ8gcMcYh82oinQpEcTml