Focused on community service and progress, 276 Overseas Filipino Workers (OFW) family club members provincewide, headed by OFW-FC, Inc., NV Chapter President Ms. Cristina Gauuan Reyes, flocked to the NV Convention Center on September 25, 2023, for the much-anticipated 2023 NV OFW General Assembly. Under the banner theme of "Service to the Community, Progress for the People," and with the motto "Saklolo sa OFW, Kalinga sa Pamilya," the event aimed to underscore the significant role of OFWs in both the local and global communities.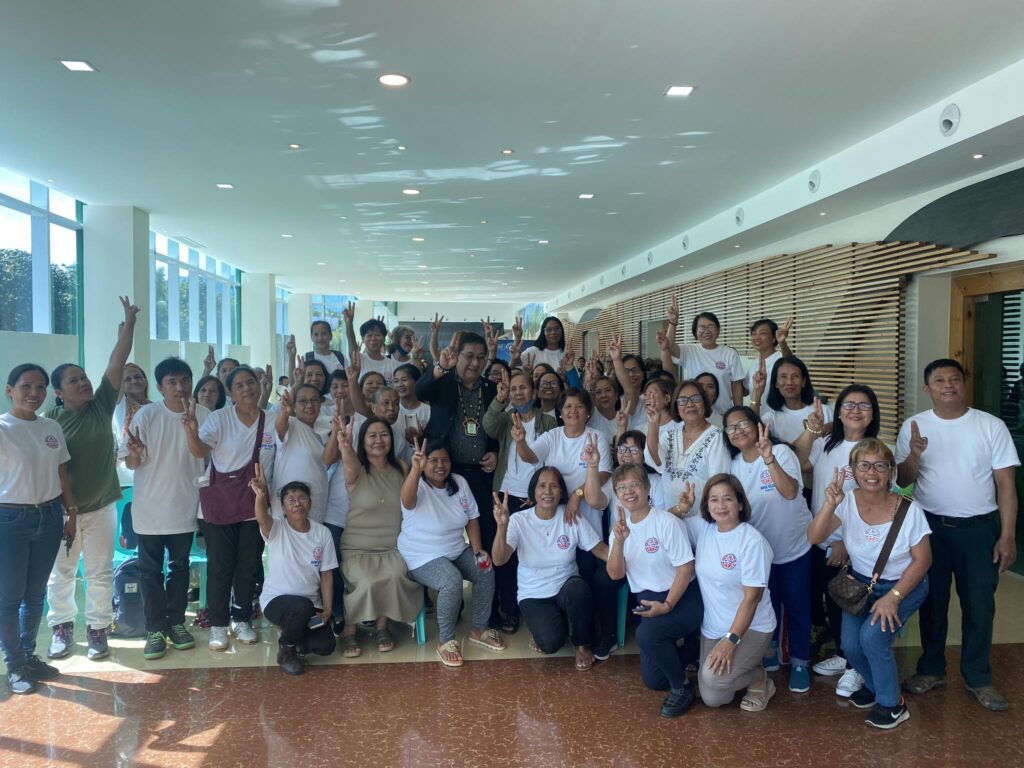 The primary purpose of the gathering is to gain an understanding of the OFW sector's current status in the province and explore effective solutions and services to support and protect the interests of OFWs and their families.
The event featured prominent speakers like BM Eunice Galima Gambol who discussed the importance of family in the lives of OFWs, acknowledging the sacrifices made by these individuals for the betterment of their families and the community.
Former SP Member and Provincial Liga ng mga Barangay President, Victor B. Gines, shared potential programs that the organization could access, offering a roadmap towards achieving their goals.
Meanwhile, BM Flodemonte S. Gerdan, OFW Family Club Consultant, delivered a powerful message underscoring the significance of unity and mutual support among the NV OFW Organization members. He emphasized that for the group to become stronger and more resilient, unity and support from each member are imperative.
Melanie S. Gapasen, representing OIC Regional Director Virsie B. Tamayao from OWWA Regional Office No. 02, encouraged the group to work together as a family, reinforcing the idea that their collective efforts would have a more significant impact on the welfare of OFW Family Club, Inc . Nueva Vizcaya chapter.
One of the highlights of the assembly was the oath-taking ceremony for the newly elected officers of the OFW Federation from Dupax Del Sur, Del Norte, and Solano which was administered by Gov. Atty. Jose "Jing" V. Gambito. As the keynote speaker of the program, he announced his plan to provide free Wi-Fi access to all barangays in Nueva Vizcaya. This initiative aims to enable easier communication between OFWs and their families abroad, emphasizing the provincial government's commitment to the welfare of its overseas workers.
It is worth noting that Gov. Gambito has recently initiated a collaboration with the Department of Information and Communications Technology (DICT) to expand "Nueva Vizcaya's 'Free Wifi Ti Umili' Program, which provides free internet access in public schools and across the province.
While emphasizing the importance of connectivity and information communication technology in partnership with the national government to establish more free public wifi sites, Gov. Gambito sent a strong message that Nueva Vizcaya stands with its OFWs, ready to provide support and create opportunities for growth and prosperity for all, mentioning that apart from his "Wifi ti Umili Program", he still has a lot of plans for the OFWs of the province. /gpp