Members of the Sangguniang Panlalawigan of Nueva Vizcaya (SPNV) conducted a Project Familiarization Visit on April 19, 2023 at the Matuno River Hydroelectric Power Plant (MRHPP) operated by Matuno River Development Corporation (MRDC) in Barangay Manamtam, Bambang, Nueva Vizcaya.
Sangguniang Panlalawigan Floor Leader Patricio F. Dumlao, Jr., led the visit. Also, in attendance were SP Members Eufemia A. Dacayo, Eunice Galima-Gambol, Elma Pinao-an Lejao, Delbert D. Tidang, Sr., Samuel G. Balinhawang, Edgardo C. Balgos, Florante S. Gerdan, Pablo P. Kindot, and Victor B. Gines, along with their respective staff.
The MRHPP Project team headed by Project Manager Engr. Silvino Lambino, Jr. along with Engr. Daisybhell Pacio, and Engr. Gio B. Zornosa discussed the project highlights, timelines and specifications. According to the MRHPP Project Team, the target commission date of the HPP is around the end of May to early June 2023. With an operative capacity of 8.661 megawatts, the introduction of this new renewable energy supplier in the province is a promising source of cheaper electricity considerably reducing the overall power rates for the people of Nueva Vizcaya
The MHRPP is managed and operated by the MRDC with its mother company, Magis Energy Holdings (MEH) established in 2019. Frequently traveling across the country for work, the founders of MEH noticed the lack of electrification and sustainable energy sources in the province. Seeing areas such as Nueva Vizcaya with promising potential, the founders worked to fill the electricity gap in the province by investing in projects that provide sustainable energy for the benefit of the community.
MRDC's run-of-river hydro power plant located along Matuno River, a tributary of the Magat Dam which has a large watershed area of 590 square kilometers, will feed much-needed additional power to the Luzon grid while also providing irrigation to farmers in the region.
During the discussions, the members of the SPNV appealed for possible collaboration between MRDC and NUVELCO in supplying cheaper electricity and reducing the overall power rates. As published by the MEH, the MRHPP will not only provide energy supply to the communities in Nueva Vizcaya but also water irrigation for its farmers. With the government offering more incentives to renewable energy projects, and the commitment of MEH, through the MRHPP, to provide not just sustainable and renewable energy but also a thriving community around its projects, we can all finally look forward to a more sustainable future. #mvs (with inputs from TJ Remorca)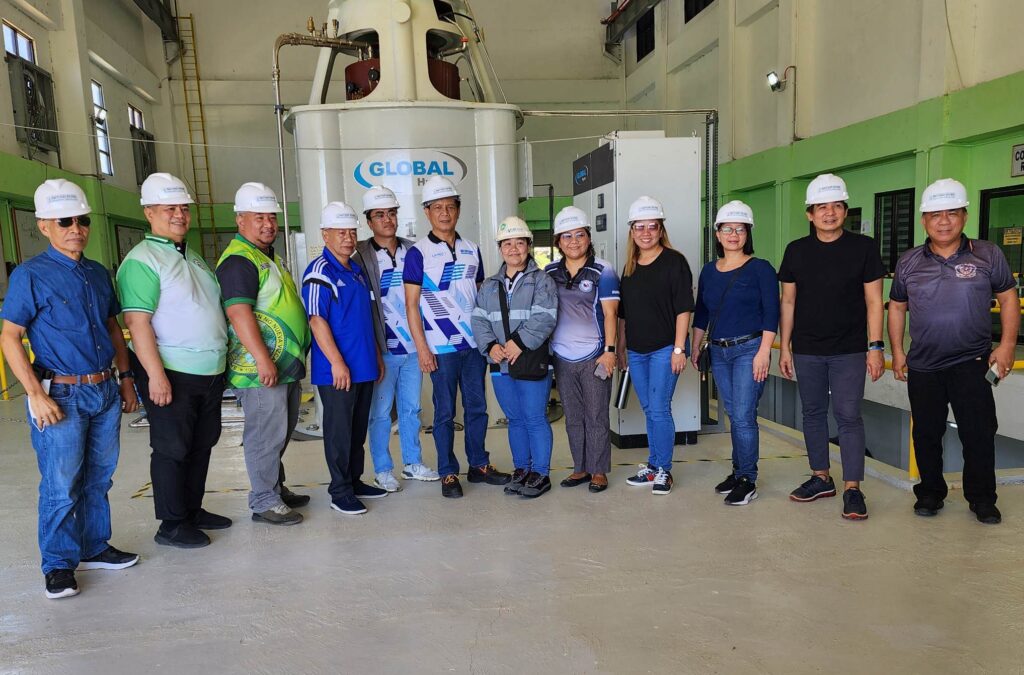 SPNV Members conducted a familiarization tour on April 19, 2023 at the Matuno River Hydroelectric Power Plant (MRHPP) in Barangay Manamtam, Bambang, Nueva Vizcaya.