At least 16 displaced or distressed Overseas Filipino Workers (OFWs) from the province of Nueva Vizcaya have been granted financial assistance from the Department of Migrant Workers (DMW). The aid was delivered through its attached agency, the Overseas Workers Welfare Administration, in collaboration with the provincial government led by Governor Atty. Jose V. Gambito.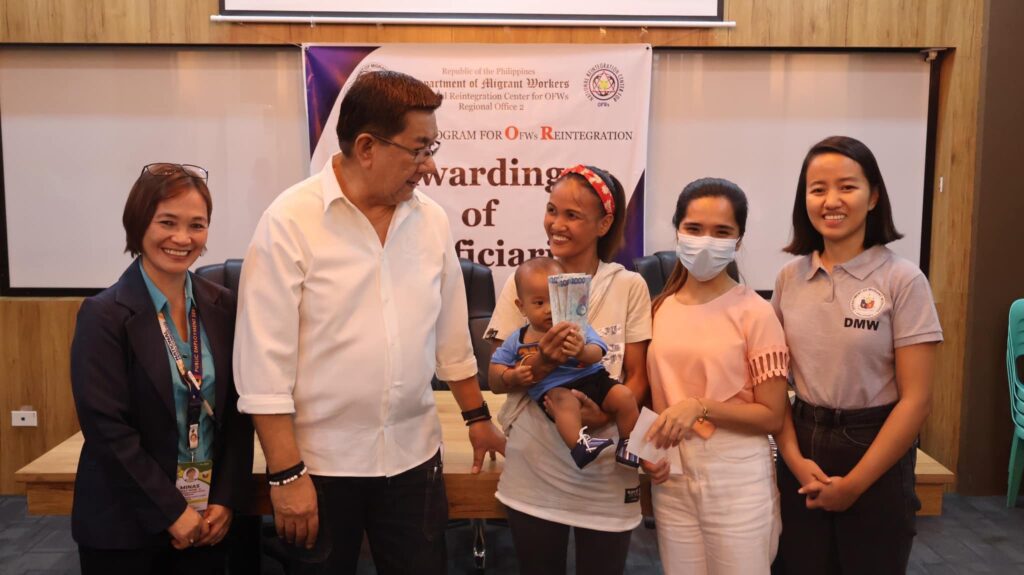 Each beneficiary received a sum of 10,000 pesos, intended as a start-up or additional capital for a livelihood project. This initiative is part of a broader effort to provide sustainable assistance to OFWs who have been adversely affected by various circumstances.
Before receiving the financial assistance, beneficiaries were required to attend an enterprise development training session. This session was necessary for them to complete their application forms, fulfill other requirements, and undergo a business site inspection.
The cash distribution ceremony was spearheaded by Governor Gambito, in the company of DMW personnel Johanna U. Taberna, Labor Employment Officer, Rhea M. Quintos, Administrative Assistant, and Jesicca Pagalilauan. Ms. Dolly Rose Minas, Senior Labor Officer and Head of the Public Employment Service Division of the provincial government, was also present.
In his speech, Governor Gambito encouraged the beneficiaries to use the funds wisely. He said, "This financial assistance is not just a handout, but a tool for you to uplift your lives. It is a testament to our commitment to support our OFWs and their families. Use it to create sustainable livelihoods that will ensure your future wellbeing."
The provincial government and the DMW continue to work together in providing support and resources to OFWs, recognizing their significant contributions to the economy and society. /rmi/
For more PGNV updates, visit https://www.facebook.com/vizcayareporter/posts/pfbid04GigPAQdHpKykgTgzpyqmjpMCq5KWLsVQGW8QvCfSpkGFXdap7RvQYuoKaNRNTt6l