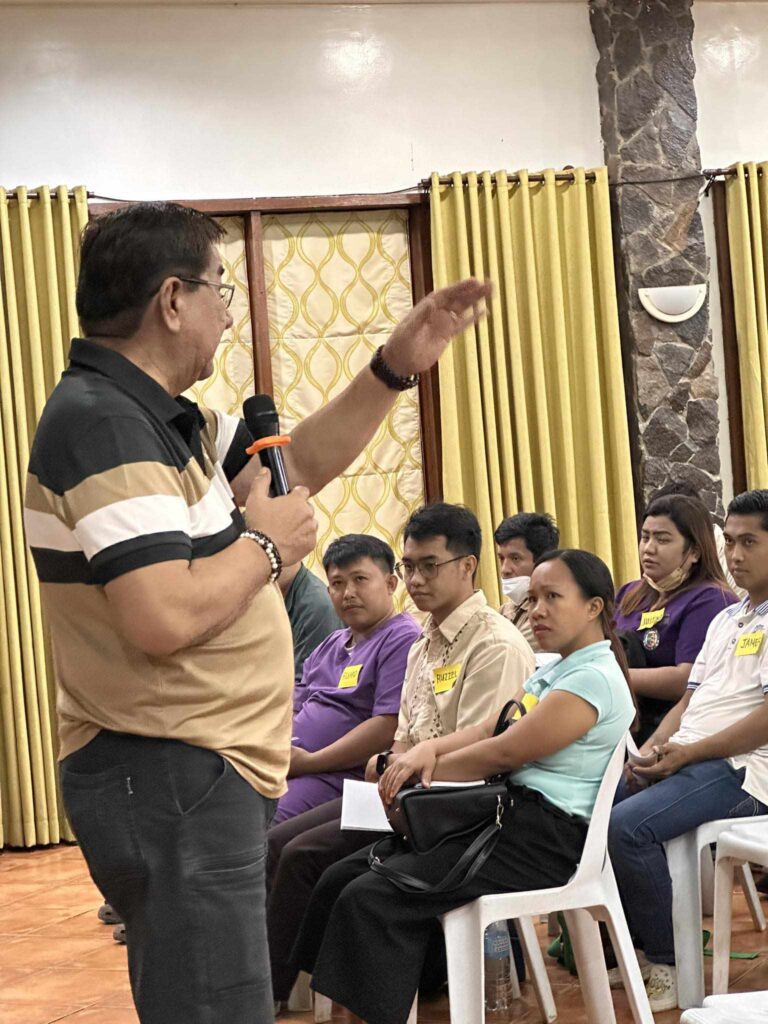 The Provincial Government of Nueva Vizcaya (PGNV) through the Provincial Human Resource Management Office (PHRMO) headed by Dr. Ma. Carla Lucia M. Torralba has embarked on a significant endeavor through its New Employee Orientation (NEO), a crucial initiative tailored for the new employees and staff of the Provincial Government held at the Ammungan Hall, Provincial Capitol on November 7, 2023.
The rationale behind the NEO is to ensure that new recruits are well-integrated into their respective workplaces and are familiar with the Provincial Government's basic practices. Moreover, it aims to equip new hires with a comprehensive understanding of the HR policies, thus ensuring a smooth transition into their new roles.
The objectives of the NEO include helping new employees understand the rules and policies regarding employee conduct and providing them with guidance and information about HR policies. The key topics covered during the NEO include an overview of the Provincial Government's Strategic Goals, Appointments, Personnel Relations and Employee Discipline, Employee Welfare and Benefits, Strategic Performance Management System, Learning and Development Policies, and an Open Forum.
This initiative underscores the Provincial Government's commitment to ensuring that its new employees are well-equipped to excel in their roles and contribute to the organization's success. The NEO is a testament to the Provincial Government's dedication to cultivating a workforce equipped not only with technical skills but also with a profound understanding of the organization's ethos. As new employees embark on their professional journey, NEO stands as a beacon, guiding them towards excellence and contributing to the overall success of the Provincial Government.
In his welcome address, Governor Atty. Jose V. Gambito delivered a stirring motivational message to the participants of the NEO, emphasizing the significance of their roles in the PGNV. He highlighted the privileged nature of their job opportunities withing the PGNV, noting the aspirations of many to serve in the government. He urged the participants to value this opportunity and recognize the broader significance of their roles.
Encouraging a positive work culture, the Governor emphasized the importance of embodying values such as friendliness, loyalty, and respect. These values, he noted, not only contribute to a harmonious workplace but also strengthen the connection between government employees and the people they serve. He also reminded the participants that the PGNV doesn't belong to the elected officials but to the people of Nueva Vizcaya.
He concluded by extending an invitation to the participants to consider themselves not just employees but as part of his extended family and teammates in serving the people. The call to unity emphasized the collaborative effort required for effective public service and the sense of camaraderie essential in achieving shared goals.
The Governor's motivational words set a tone of purpose, reminding the participants of the noble responsibility they carry as public servants. As they embark on their journey in the PGNV, these words serve as guiding light, steering them towards a path of excellence, community engagement, and a shared commitment to the people of Nueva Vizcaya. #mvs