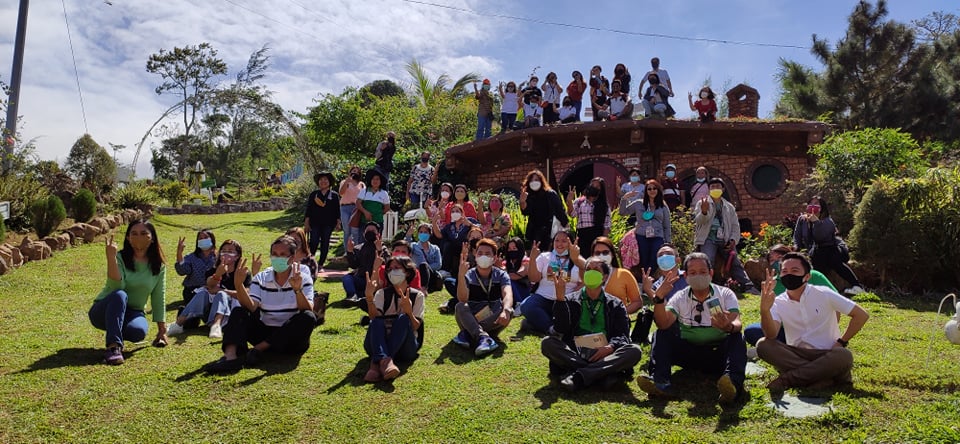 With the recent lowering of alert levels in several LGUs across the country, including the province of Nueva Vizcaya, the Region 02 Office of the Department of Tourism (DOT-R02), in cooperation with the Provincial Tourism and Culture Office (PTCO), launched "Kulinarya 2022: Farm Food Fun" Festival last February 11 at the Courage Integrated Farm in Brgy. Bansing, Bayombong.
This Festival is a DOT-R02 activity that aims to initiate the revival or discovery of heirloom recipes, promote exciting dishes from local crops and livestock, and broaden awareness on the rising slow-food movement that advocates for satisfying culinary pleasure, while concurrently interlinking the economic, socio-cultural, and environmental aspects of healthy personal and community lifestyle.
Highlighted in the day's event was the demonstration done by Mr. Paul Anthony Manuel Flores of the Association of Rabbit Meat Producers, Inc. on the preparation and cooking of a famous local dish called "Bicol Express" featuring rabbit meat as an alternative main ingredient.
DOT-R02 Regional Director Fanibeth Tubangi-Domingo also signaled the opening of other DOT-accredited farm tourism sites in the province for the travelling public to visit and enjoy.
As a token of appreciation for graciously hosting the activity, the DOT-R02 awarded Ms. Neddy Estabillo Bacud, owner and manager of the Festival's venue, a kitchen start-up package worth P24,500.
The event gathered participants composed of local farm owners and managers, municipal tourism officers, members of the Provincial Tourism Council, private stakeholders, and the media. #krizel
WATCH video coverages:
* The venue…
https://www.facebook.com/groups/Beloved.Nueva.Vizcaya/permalink/4961881013858803/
* Demonstration cooking of NV Rabbit Meat Express…
https://www.facebook.com/groups/Beloved.Nueva.Vizcaya/permalink/4961986767181561/
SEE more photos:
https://www.facebook.com/100000481162423/posts/7789217941104167/?d=n