The provincial government of Nueva Vizcaya inaugurated the Kayapa Proper Bridge, a project funded with P21 million from the 2021 fund of the Local Disaster Risk Reduction Management (LDRRM). The bridge replaces the old Bailey Bridge and is expected to benefit the residents of the four mountain villages in the municipality of Kayapa—Kayapa Proper East, Kayapa Proper West, Alang Salacsac, and Cabalatan Alang—where farming and gardening are the primary sources of income.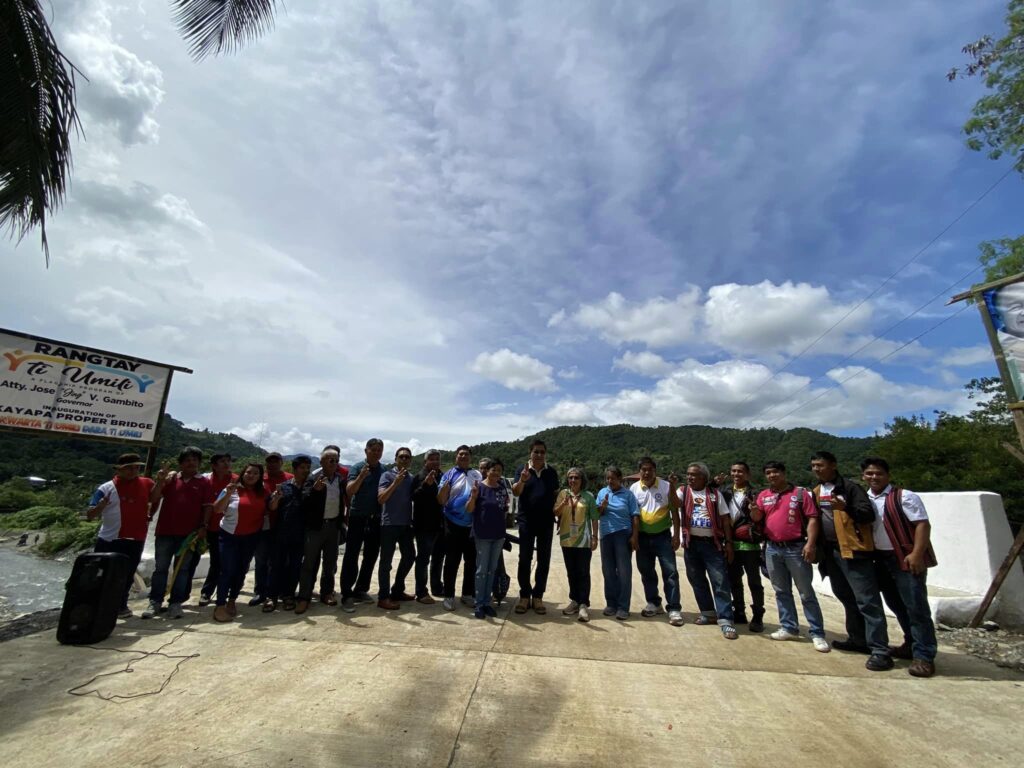 The project was initiated under the late Governor Carlos Padilla's administration and completed under his successor, Governor Atty. Jose V. Gambito. Construction began in March 2022 and was completed by August 2023.
The inauguration ceremony was led by Gov. Gambito, former Gov. Ruth Raña Padilla along with other provincial officials, board members Patricio Dumlao and Delbert Tidang, Provincial Engineer Jerry A. Tan, and Kayapa's lady chief executive, Mayor Elizabeth Balasya including other municipal and barangay officials.
During his speech, Gov. Gambito pledged to continue the late governor's infrastructure development program, emphasizing the importance of good road infrastructure for agricultural productivity and rural community development. He also announced plans to focus on upland areas of the province through his "Kalsada ti Kabanbantayan" program and committed to constructing more farm-to-market roads and all-weather roads.
"Good road infrastructure will yield higher agricultural productivity, thus food self-sufficiency can be easily achieved, rural communities can be developed and farmer's income can be increased", said Gambito.
Former Gov. Padilla was quite emotional in her speech, recalling her late husband's love and compassion for the people of Kayapa. She revealed that a total of Php106 Million was allocated for various projects in Kayapa Proper areas alone during her stint as governor of the province and Gov. Padilla's administration which includes the concreting of the Kayapa Proper road section, construction of the Oyawe Overflow bridge and the construction of a concrete Besong bridge.
Mayor Balasya thanked the Provincial Government for its support and stated that the new bridge would not only improve the lives of the residents but also contribute to the economic growth of the municipality. She also highlighted the bridge's role in improving access to healthcare services, making it easier for residents to reach hospitals for medical attention. /rmi/
For more PGNV updates, visit: https://www.facebook.com/vizcayareporter