The Provincial Government of Nueva Vizcaya (PGNV) through the Provincial Cooperative and Enterprise development (PROCEDE) Office conducted a One Town One Product (OTOP) Stakeholders Meeting with the Japan Council of Local Authorities for International Relations (J.CLAIR) on January 27, 2023 at the Conference Hall, Main Building, provincial Capitol.
Oita Industrial Research Institute's Chief Researcher and Japanese Dispatch Expert Specialist Mr. Asaki Shoichi presented its Oita Prefecture One Village One Product (OVOP) Movement with the help of Mr. Romeo Balingcongan, Japanese Interpreter.
This was attended by key officers from the academe, representatives from the Department of Trade and Industry (DTI), Department of Science and technology (DOST), Nueva Vizcaya Government Employees Multi-purpose Cooperative, and PROCEDE Chief and staff.
Mr. Schoichi reiterated on developing a brand strategy that meets the needs of the time by utilizing the assets of the OVOP movement which include a regional brand strategy that includes tourism services and traditional culture that make the most of the landscape, branding in the age of the Internet, development of young human resources, and branding with an eye for overseas market. #mvs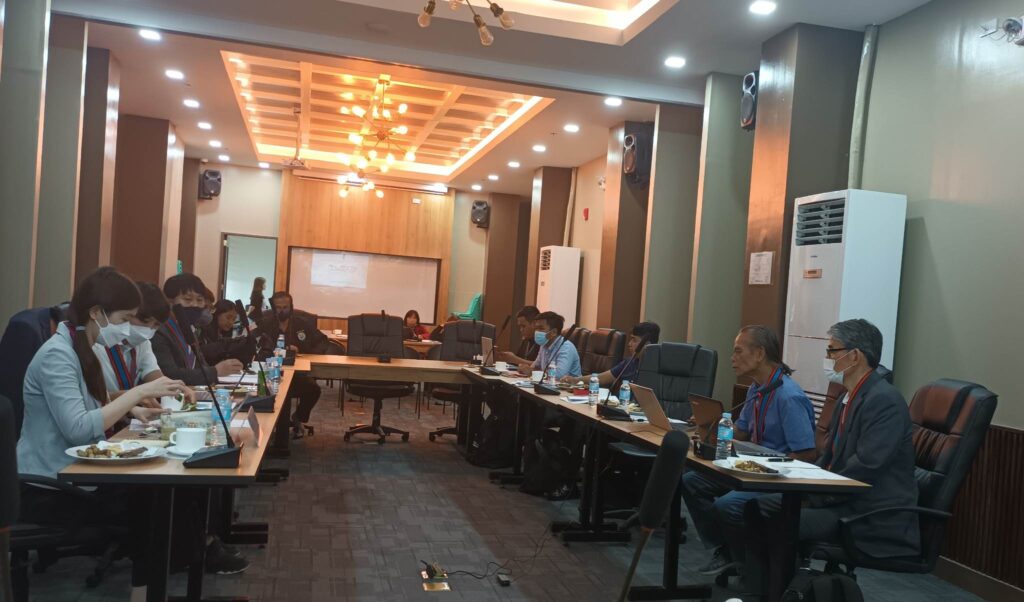 Mr. Asaki Shoichi (rightmost), presents the Oita Prefecture One Village One Product movement to the participants of the Stakeholders Meeting held on January 27, 2023 at the Conference Hall, Main Building, Provincial Capitol.