The nation recognizes that disabled children have the right to special care, education, and training to help them enjoy full and decent lives in dignity, and achieve the greatest degree of self-reliance and social integration possible.
Pursuant thereof, then-President Gloria Macapagal-Arroyo declared on February 18, 2002 the month of February as "National Down Syndrome Consciousness Month" to be commemorated annually starting 2022 under the auspices of the Down Syndrome Association of the Philippines, Inc., and also enjoined the Department of Health, Department of Education, Department of Labor and Employment, Department of Social Welfare and Development, and other concerned agencies, including NGOs, to extend their utmost support and cooperation to this event.
The Governor's Office – Persons with Disability Affairs Office (GO-PDAO) headed by Ms. Venus R. Cadabona, Disability Affairs Officer III, collaborated with the Department of Social Welfare and Development (DSWD), Department of Education (DepEd), and Cagayan Valley Region V (CVR V) Haribon CV Eagles Club (HVCEC) for the provincial celebration of the Down Syndrome Consciousness Month on February 21, 2023 at the Bayombong Central School – SPED Center.
Thirty one (31) children from the 6 Special Education (SPED) Centers of the province participated in the event, along with their parents and teachers. The children entertained their benefactors and spectators with intermission numbers showcasing their talents in dancing. They received some gifts and food packs, through the sponsorship of the CVR V – HVCEC, Provincial Integrated Health Office (PIHO), and Governor's Office- Nutrition Division. The DSWD also gave P2,000.00 to each one them.
In her speech, DAOIII Cadabona expressed her gratitude to Governor Carlos M. Padilla for supporting all the programs, projects, and activities of the GO-PDAO. She also acknowledged their office's partners, which include the DSWD, DepEd, and CVR V- HVCEC, among others, and the efforts and sacrifices of the children's parents and teachers. She stressed the message, "February is not only for lovers, but also especially for the Persons with Disability (PWDs)", as well as Scott Scovell Hamilton's famous words, "the only disability in life is a bad attitude". [Mr. Hamilton, who was plagued by a childhood illness that stunted his growth, is an American figure skater who won four consecutive USA and World championships, and a gold medal in the 1984 Olympics.]
Dr. Mary Julie A. Trus, Assistant Schools Division Superintendent of DepEd – Nueva Vizcaya, who responded with an exaltation of the children's parents, teachers, and all concerned, said, "Any small progress that the children have gained for a day, a week, or a month is already a reason for celebration. We all then continue working with love for our special children, especially those with Down Syndrome". #mvs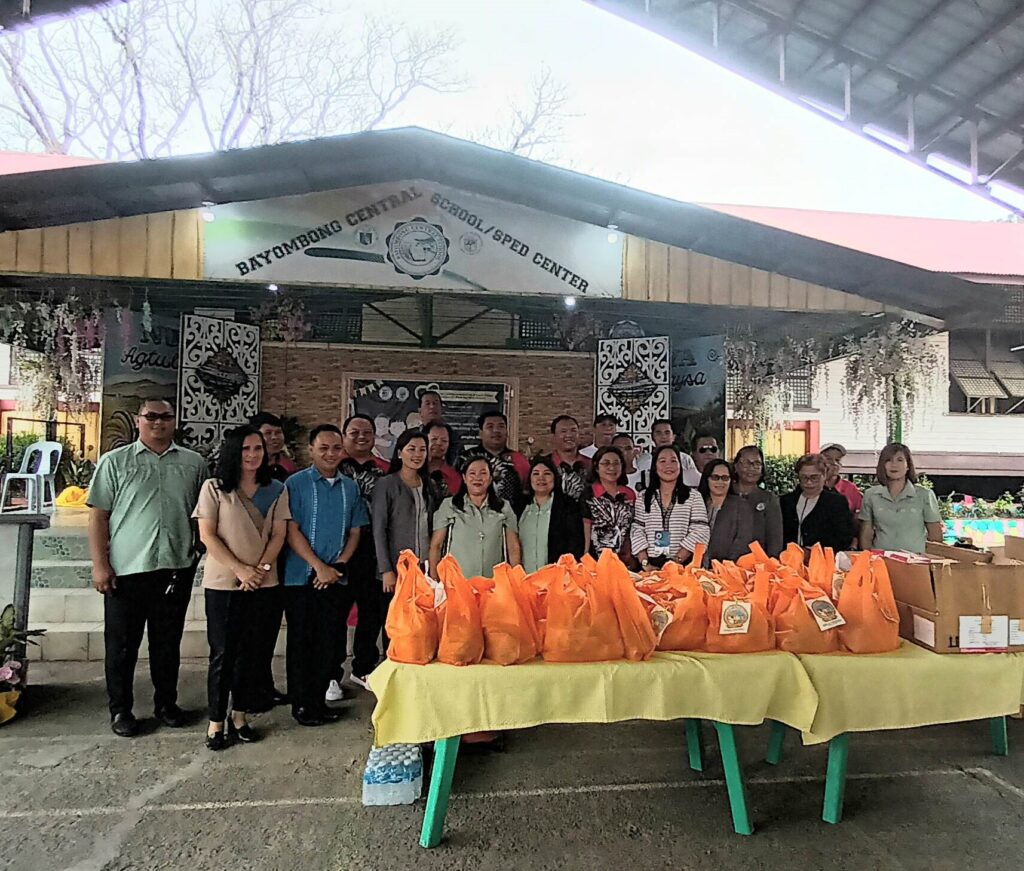 GO-PDAO Chief Venus R. Cadobona (fourth from left, first row) leads the Down Syndrome Consciousness Month cum Gift-giving Activity held on February 21, 2023 at Bayombong Central School/SPED Center, Bayombong, Nueva Vizcaya.